Repost from Jade Precision LLC: Got the MK Machining switch view and bubble levels mounted on the Athlon Optics Midas and Cronus rifle scopes. I have to say, for the price, these pieces are well worth it and solid. The least expensive, but quality levels and switch views out there now.
The rail mounted level on the Cronus is small, out of the way and easy to see due to how bright it is. It locks in well and does its job. The vials inside are high quality and the bubble doesn't dance around.
The scope-mounted level on the Midas is aluminum and attaches solidly and easily. Neither level required me to remove my scopes. The other nice thing about the scope level is that it is easily seen even mounted behind the parallax/illumination knob.
The switch view lever is almost weightless, goes on in a snap and works flawlessly. They can be made in almost any color too. MK Machining is adding more and more levers to fit all the different scopes every day. Check their site to see if the have your optic available.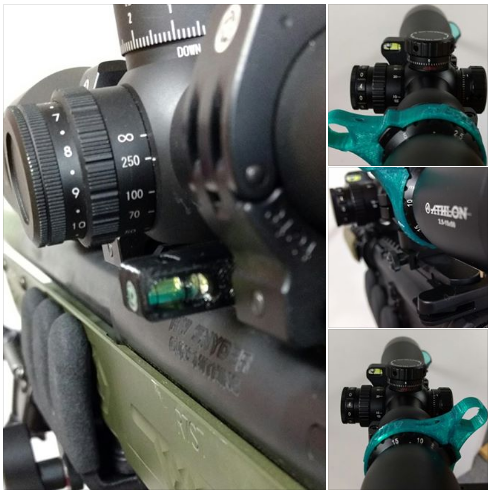 With how little these cost, and how well they work, there is no reason to pay more. Buy with confidence!
#mkmachining #athlonoptics #JADEprecision #precisionrifles #longrange #guns #optics #riflescopes #2a#switchview #merica #innovation #3dprinting #athlonoptics #athlonprecision